Collaboration Journal Issues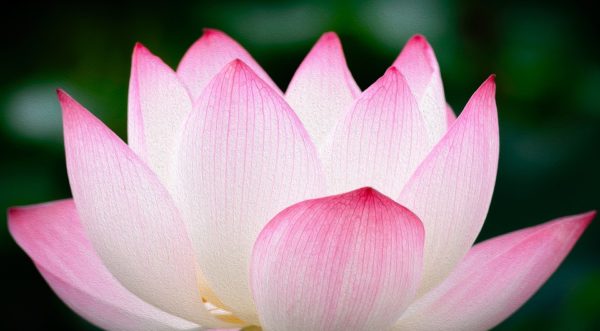 COLLABORATION JOURNAL typically publishes three new issues a year. Print subscribers receive a hardcopy of the latest issue by mail, and digital subscribers can view the latest issues online as soon as they are published.
Previews of the latest issues and full copies of issues prior to that are available online (below). If you would like to stay current with the most recent Collaboration issues, please subscribe!
---
Preview of Latest Issue
More information about the latest issue is available on the Current Edition page.
Previews of Recent Issues
Full versions are available online for digital subscribers. Print copies are mailed to print subscribers.
---
Past Issues
2020s
---
2010s
---
2000s
2009–2010 — Winter/Spring, Vol. 34, No. 3
2009 — Fall, Vol. 34, No. 2
2009 — Summer, Vol. 34, No. 1
2008–2009 — Winter/Spring, Vol. 33, No. 3
2008 — Fall, Vol. 33, No. 2
2008 — Summer, Vol. 33, No. 1
2007–2008 — Winter/Spring, Vol. 32, No. 3
2007 — Fall, Vol. 32, No. 2
2007 — Summer, Vol. 32, No. 1
2006 — Fall, Vol. 31, No. 3
2006 — Summer, Vol. 31, No. 2
2005–2006 — Winter/Spring, Vol. 31, No. 1
2005 — Fall, Vol. 30, No. 3
2005 — Summer, Vol. 30, No. 2
2004–5 — Special issue, Vol. 30, No. 1: Life Divine Study Guide
2004–05 — Fall/Spring, Vol. 29, No. 2
2003–04 — Fall/Spring, Vol. 29, No. 1
2002 — Fall/Winter, Vol. 28, No. 2
2002 — Summer, Vol. 28, No. 1 (misprinted as Vol. 27): A brief history of the All-USA Meeting
2001–02 — Fall/Winter, Vol. 27, No. 2 (or HTML version)
2001 — Spring, Vol. 27, No. 1: Poetry issue
2000–01 — Fall/Winter, Vol. 26, No. 3 (or HTML version)
2000 — Summer, Vol. 26, No. 2 (or HTML version)
2000 — Spring, Vol. 26, No. 1 (or HTML version)
---
1990s
1999 — Summer, Vol. 25, No. 2 (or HTML version)
1999 — Spring, Vol. 25, No. 1 (or HTML version)
1998 — Fall, Vol. 24, No. 3 (HTML version)
1998 — Summer, Vol. 24, No. 2 (or HTML version)
1998 — Spring, Vol. 24, No. 1 (or HTML version)
1997 — Fall, Vol. 23, No. 1 (HTML version)
1997 — Summer, Vol. 22, No. 2 (or HTML version)
1996 — Fall, Vol. 22, No. 1 (or HTML version)
1996 — Spring, Vol. 21, No. 2
1995 — Summer, Vol. 21, No. 1 (or HTML version)
1994 — Summer, Vol. 20, No. 2
1993 — Winter, Vol. 19, No. 3
1993 — Summer, Vol. 19, No. 2
1993 — Winter, Vol. 19, No. 1
1992 — Summer, Vol. 18, No. 2
1992 — Winter/Spring, Vol. 18, No. 1
1991 — Winter, Vol. 17, No. 3
1991 — Summer/Fall, Vol. 17, No. 2
1991 — Winter/Spring, Vol. 17, No. 1
1990 — Spring/Summer, Vol. 16, Nos. 3–4
1989–90 — Fall/Winter, Vol. 16, Nos. 1–2
---
1980s
1989 — Summer, Vol. 15, No. 4
1989 — Spring, Vol. 15, No. 3
1989 — Winter, Vol. 15, No. 2
1988 — Fall, Vol. 15, No. 1
1988 — Summer, Vol. 14, No. 3
1988 — Winter/Spring, Vol. 14, No. 2
1987 — Fall, Vol. 14, No. 1
1987 — Summer, Vol. 13, No. 4
1987 — Spring, Vol. 13, No. 3
1987 — Winter, Vol. 13, No. 2
1986 — Fall, Vol. 13, No. 1
1986 — Summer, Vol. 12, No. 4
1986 — Spring, Vol. 12, No. 3
1986 — Winter, Vol. 12, No. 2
1985 — Fall, Vol. 12, No. 1
1985 — Spring, Vol. 11, No. 2
1984 — Fall/Winter, Vol. 11, No. 1
1984 — Spring/Summer, Vol. 10 ,No. 2
1983 — Winter, Vol. 10, No. 1
1983 — Spring/Summer, Vol. 9, No. 2
1982 — Fall, Vol. 9, No. 1
1982 — Spring/Summer, Vol. 8, Nos. 3-4
1981-82 — Fall/Winter, Vol. 8, Nos. 1-2
1981 — Summer, Vol. 7, No. 4
1981 — Spring, Vol. 7, No. 3
1980-81 — Winter, Vol. 7, No. 2
1980 — Fall, Vol. 7, No. 1
1980 — Summer, Vol. 6, No. 4
1980 — Spring, Vol. 6, No. 3
1979–80 — Winter, Vol. 6, No. 2
---
1970s
1979 — Fall, Vol. 6, No. 1
1979 — Summer, Vol. 5, No. 4
1979 — Spring, Vol. 5, No. 3
1978–79 — Winter, Vol. 5, No. 2
1978 — Fall, Vol. 5, No. 1
1978 — Summer, Vol. 4, No. 4
1978 — Spring, Vol. 4, No. 3
1977–78 — Winter, Vol. 4, No. 2
1977 — Summer, Vol. 3, No. 4
1977 — Spring, Vol. 3, No. 3
1976–77 — Winter, Vol. 3, No. 2
1976 — Fall, Vol. 3, No. 1
1976 — Summer, Vol. 2, No. 4
1976 — Spring, Vol. 2, No. 3
1975 — Autumn, Vol. 2, No. 1
1975 — Spring, Vol. 1, No. 3
1974 — Winter, Vol. 1, No. 2
1974 — September, Vol. 1, No. 1
---
NexUS (newsletter for the USA centers of Sri Aurobindo and the Mother)
1994–95 — Winter, double issue
1994 — Vol. 2, No. 2, Fall
1994 — Vol. 2, No. 1, June