About the Sri Aurobindo Association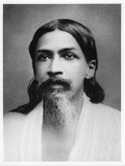 The Sri Aurobindo Association of America is a California nonprofit, tax-exempt organization whose mission is to be of service to groups and individuals devoted to realizing the vision of Sri Aurobindo and the Mother.
The Sri Aurobindo Association:
Hosts the collaboration.org Integral Yoga website
Hosts a number of email discussion groups and announcement lists
Publishes Collaboration, a journal of Integral Yoga
Supports the annual All-USA Meeting (AUM) Integral Yoga conference and other gatherings related to Integral Yoga
Supports projects related to the Sri Aurobindo Ashram, Auroville, and Integral Yoga in America
Forwards donations to the Sri Aurobindo Ashram and Auroville
Facilitates collaboration and cooperation in the Integral Yoga community, but does not represent that community as any kind of authority
For more information, visit the Activities page
Contact
Sri Aurobindo Association
2715 W. Kettleman Lane Suite 203-174
Lodi, CA 95242
Email: info@collaboration.org
Donate
Donations to SAA for its work and the activities it supports are tax-deductible and always appreciated.
Officers
Mateo Needham, president: Integral Yoga entered Mateo's field and aspiration with force in 2003. He organizes the Santa Cruz Savitri circle and the annual four-day vernal equinox Savitri immersion at Sri Aurobindo Sadhana Peetham in Lodi, CA. He also created Auropods, rotating circles of Integral Yoga aspirants devoted to developing our gnostic community, deepening our individual and collective practice, and creating potential for spontaneous co-creation. Mateo lived and worked in Auroville/Pondicherry in the summer of 2006. Additionally, he serves on the boards of the Foundation for World Education and the For All / Pour Tous Foundation. Professionally, he consults with biopharmaceutical and biotechnology start-up companies and manages property. He currently lives in the Santa Cruz mountain coastal redwood forest.
John Robert Cornell, secretary: John Robert found Home when he met Sri Aurobindo and Mother in 1980 by the grace of a spiritual teacher named Elena DeJoya in California. He made his first pilgrimage to Pondicherry in 1994 with his wife Karen. During later trips he fell in love with Auroville and spent two years living there (2006–2008). He is haunted by light and by the veil of the Divine in the American landscape. His compelling interests are writing, Integral Yoga, and the search for the American soul and the American yoga. He and Karen make their residence in a small town in the California foothills.
Lynda Lester, director: Lynda edited the Integral Yoga journal Collaboration for 10 years and has given numerous presentations on yoga around the U.S. She co-organized the All USA Meeting (AUM) in 1988 and 2008 and provided support for AUM 2011, 2013, 2014, 2015, and 2016. She is a member of the AUM Continuity team and a past member of the board of Auroville International USA. Lynda was a writer/editor for 16 years at the National Center for Atmospheric Research in Boulder, Colorado, where she managed communications on scientific computing, high-performance networking, and big data. She now lives in Lodi, California, where she pursues writing projects and participates in the extended Bay Area Integral Yoga community.
Gloria Sayavedra, director: From her early years Gloria has had a strong desire to understand the reason behind human suffering. Because of that she pursued a medical degree and graduate studies in sociology, but was never completely satisfied with the result. Still searching, she moved to California and combined a spiritual journey—that she started with souls like Meher Baba, Walt Whitman, and Rodney Collin—with a practice in individual and collective holistic healing. In 2014 her husband, Miguel, introduced her to the very inspiring works of Mother and Sri Aurobindo and the transformative collective yoga done by the community at the Sri Aurobindo Sadhana Peetham Ashram in Lodi, California. Since then she and Miguel have been regular participants in the collective yoga at SASP. They live on the eastern side of the Bay Area in California.
Kinjal Shah, director: Kinjal was introduced to the Mother and Sri Aurobindo in her childhood through the Vidya Mandir School she attended. Growing up around the Mother's atmosphere, her interest in integral yoga grew as she read more books by the Mother and Sri Aurobindo. Professionally, Kinjal works as a Pharmacy Technician at Costco Pharmacy. Although currently residing in San Jose, she loves to visit Pondicherry and Auroville to strengthen her connection with the Mother. Kinjal likes to implement her long term goal of elevating her consciousness and becoming more open to the divine Mother through everything she does.
Associates
Margaret Astrid Phanes, administrative services: Margaret came to Sri Aurobindo and the Mother through a psycho-spiritual meditation and process group with Dr. Carl Peters. For many years, she taught Conscious-Force Meditation online and through several colleges. Previously, she taught Integral Yoga studies at the Sri Aurobindo Centre for Advanced Research. Her artwork has been published in Collaboration and her digital animations have been presented at the All USA Meetings (AUM). Margaret and her husband Jim Page live in Lodi, California, and participate in the collective yoga at Sri Aurobindo Sadhana Peetham.
Ananda, treasurer: Ananda is a former resident member of the Sri Aurobindo Sadhana Peetham (SASP), where he was an integral part of the day-to-day operations of Auromere, a for-profit business specializing in the importation and distribution of Sri Aurobindo books, incense, and ayurvedic body care products from India that helps to sustain the SASP community. Currently he lives in Puducherry, India, where he works in Mother's Garden and assists with Mother's House, a small guesthouse meant for devotees of Sri Aurobindo and the Mother. He brings with him over 30 years of administrative and accounting experience.
Nick Rytlewski, information technology consultant: Nick is a resident of the Sri Aurobindo Sadhana Peetham in Lodi, California. He has a degree in electrical engineering from Louisiana State University and is a classically trained musician.