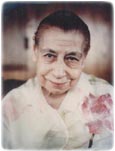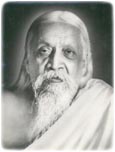 Oh Thou, in Whom we live and move and have our being,
From Whom all things proceed and to Whom all things return,
We are blessed by the abundance with which you have provided us.
Let us ever be aware of its Source
And use this energy selflessly in the
Great work of Evolution.
That we may be instrumental
In the redemption, refinement and redirection of
Money energy for Divine Purposes is our sacred prayer.
Om Shanti, Shanti, Shanti!

The Foundation for World Education (FWE) grants money to incorporated nonprofit organizations to support the vision of a transformed world espoused by Sri Aurobindo and the Mother.
We invite you to participate in our work...
Funding the evolution of consciousness
Planting seeds of human unity
Long-term giving to transform the Earth
Read our latest newsletter here.
Contact information: Jeanne Korstange (Secretary)
.
Home || Mission || Board || Guidelines || Procedures || Endowments
Planned Giving || History || Projects || Auro information