Presenter
David Eby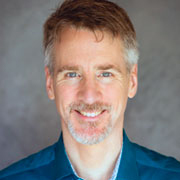 David Eby, cellist, teacher and writer, has served as music director for Ananda Worldwide since 2001. For the past 20 years he has been exploring the connections between music, performance, and meditation.
After earning performance degrees and honors from Eastman and Indiana University, he served as principal cellist for the Evansville and Owensboro Symphony Orchestras, became the founding cellist for Pink Martini, and currently performs with the Oregon Symphony and Portland Cello Project. He teaches at Lewis & Clark College and BRAVO Youth Orchestra in Portland, and was recently featured in the Hollywood film Finding Happiness.
His "Resonate with Inspiration" workshops have been met with great acclaim on both the East and West Coasts, teaching how to tap into a genuine experience of the Divine and enter the flow of inspired performance. His biweekly articles appear on his website, DavidEbyMusic.com.
Resonating with the Divine, Musical Performance
In these sessions, David shares his journey through music, meditation, resonance, and inspiration to demonstrate how to the power of the inner experience to awaken and energize the resonant presence of the Divine. Using the laws of resonance and meditation, David teaches how to deepen your practice by tangibly experiencing the spark of Divine inspiration within.
Shiva and His Devotee (Children's Program)
David blends storytelling and music to weave a tale from ancient India that will delight children of all ages.