AUM 2009 will take place July 8–12, 2009, in the serene and beautiful foothills of the Blue Ridge Mountains on the Furman University Campus in Greenville, South Carolina. AUM 2009 will be hosted by the trustees, executive committee members, and members of theSri Aurobindo Center Southeast,who take great pleasure in welcoming you to the conference.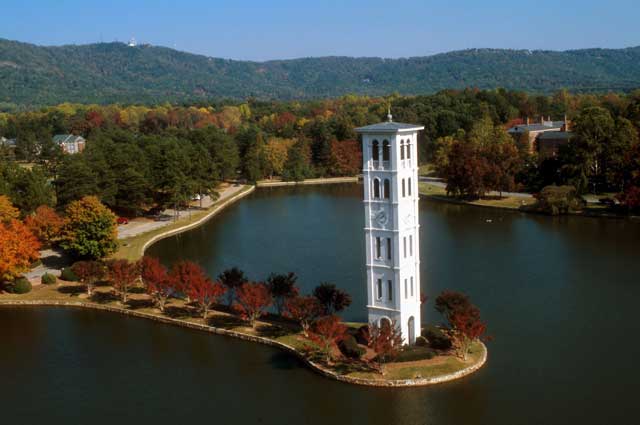 Furman University's 750-acre campus has been called one of the five most scenic university campuses in the nation by Princeton Review, and the American Society of Landscape Architects recently recognized Furman as one of the most beautiful landscaped areas in the country.
Apart from the awe of its physical design, Furman University's campus also provides an ideal atmosphere where one can peacefully meditate, read, or practice yoga, and engage in a variety of indoor and outdoor activities such as enjoying the swimming pool, soccer field, fitness center, jogging trail, and the new tennis complex.
For more information
For complete conference information, contact:
Sri Aurobindo Center Southeast, Inc.
60 Pointe Circle Greenville, SC 29615
info@aum2009.com